Yosemite Wealth Custom Website Design
Consistent branding across all platforms builds trust and customer loyalty.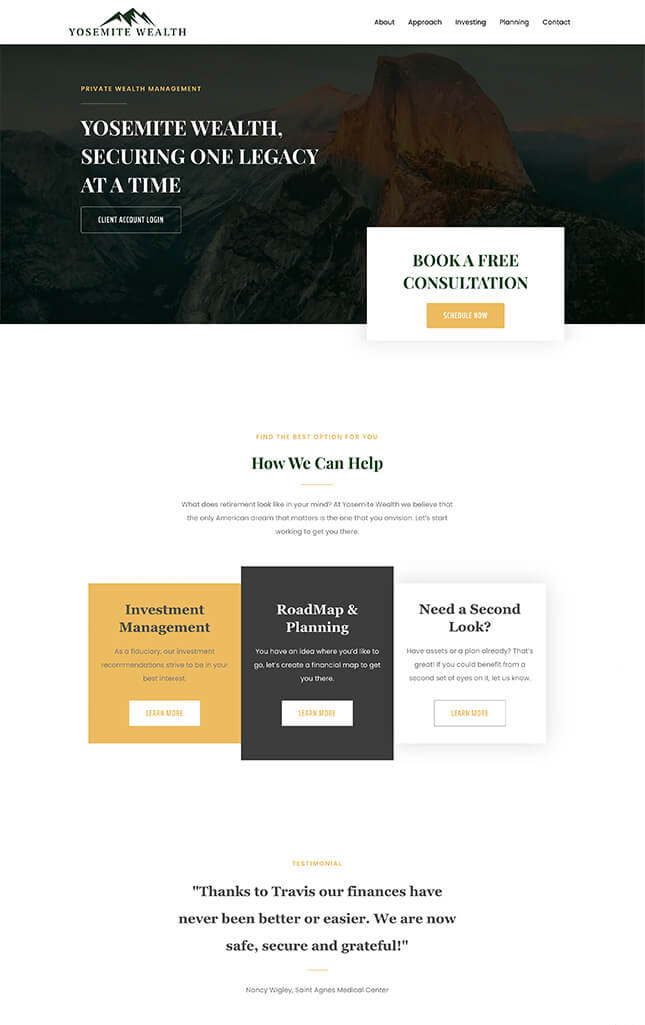 By creating a consistent branding plan, we showcased Yosemite Wealth's brand as a successful leader.
We helped Yosemite reflect their personal style and designed a new website that converts.
We completely custom designed the Yosemite Wealth website experience, from landing page, navigation, information architecture, and user flows.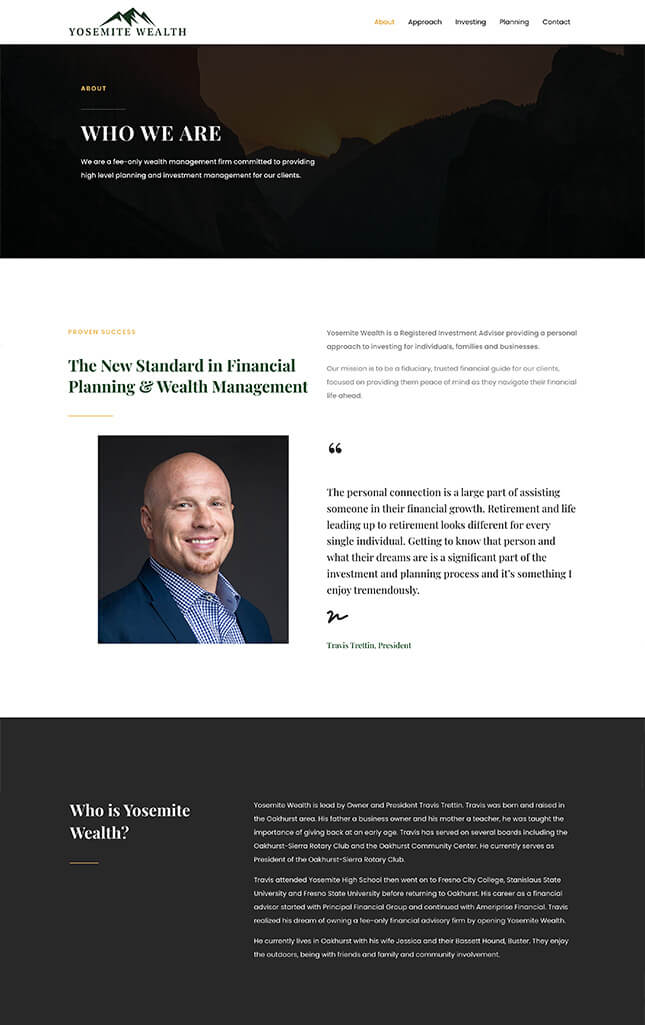 Good visuals help visitors engage with textual and calls-to-action content.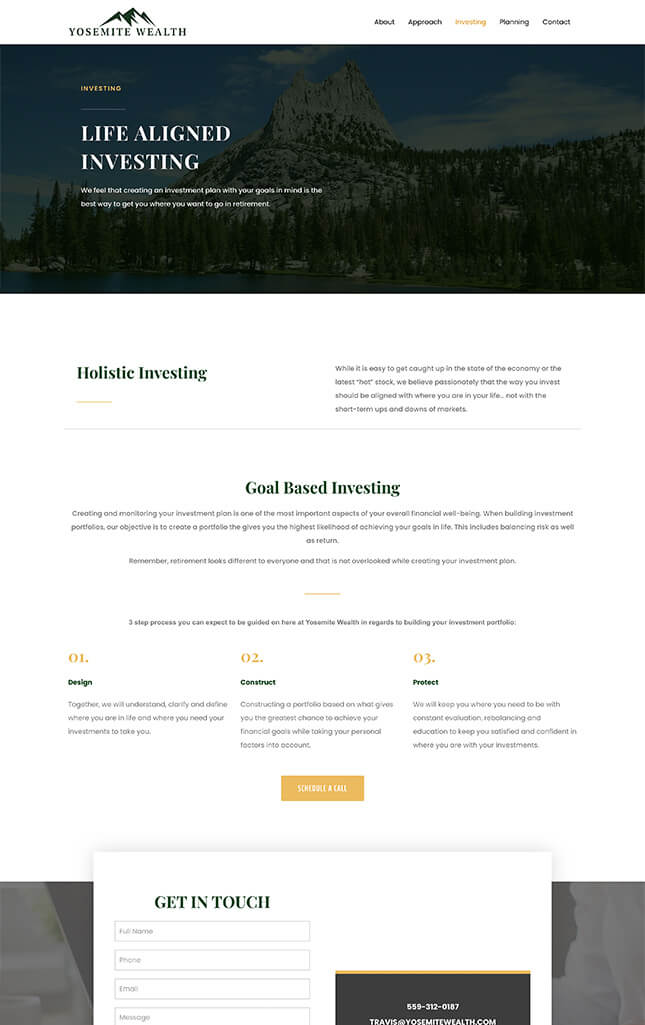 Incorporating videos keeps visitors engaged when longer sessions of information exchanges is optimal.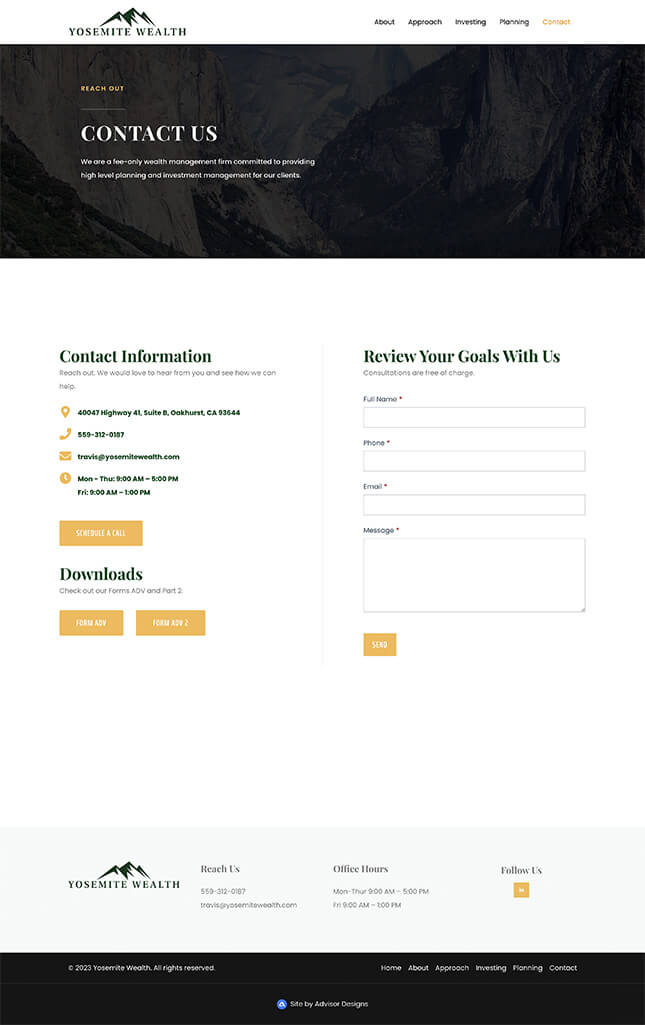 Mobile-friendly, information gathering interaction gets visitors in touch and turns a digital click into human relationship.
Get Acquainted Meetings Are Free!
Schedule your no-obligation Get Acquainted Meeting today. We get excited when connecting with people and making their design dreams come true!