Advisor Website Template Roundup
These templates have been customized by us to market financial advisors, wealth managers and other financial services professionals. Choose a template and we'll customize your choice to make a stunning website for your business.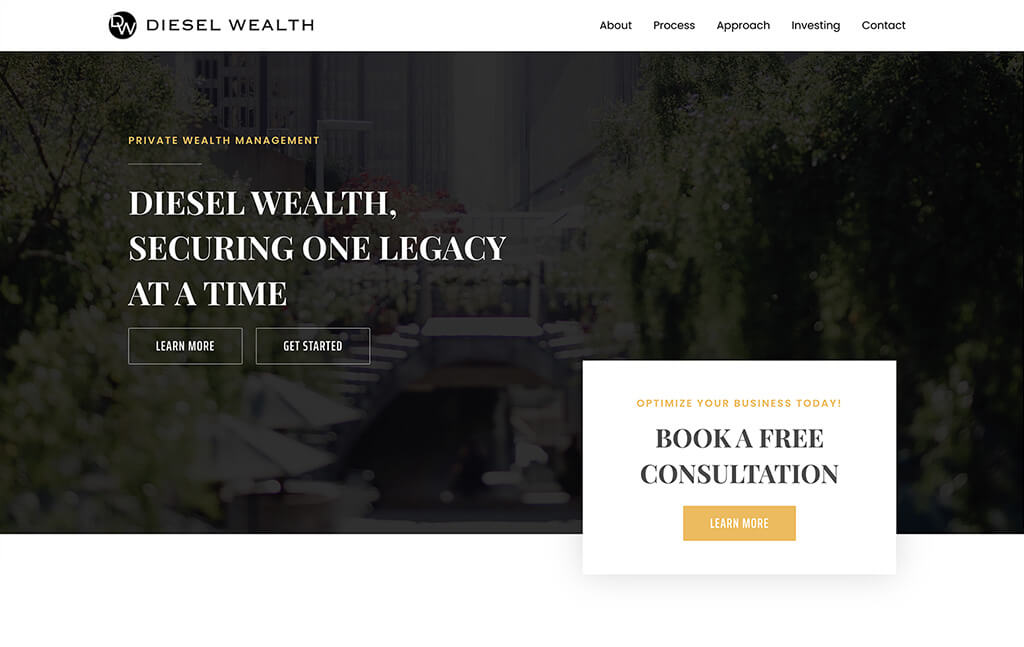 Solidify your reputation for high quality, white glove care and reliability.
Appeal to organizations and validate your firm's industry expertise with strong graphics and design style.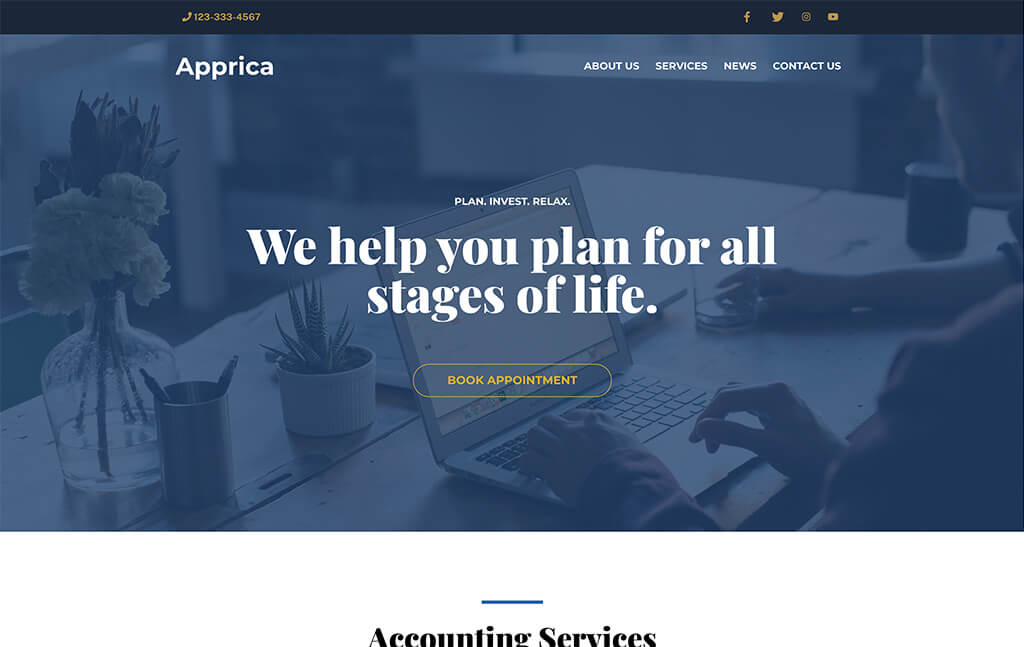 Showcase your messaging with luscious white space and ease of getting to know you.
Appeal to your ideal client only by supplying custom photography so that every component is designed with them in mind.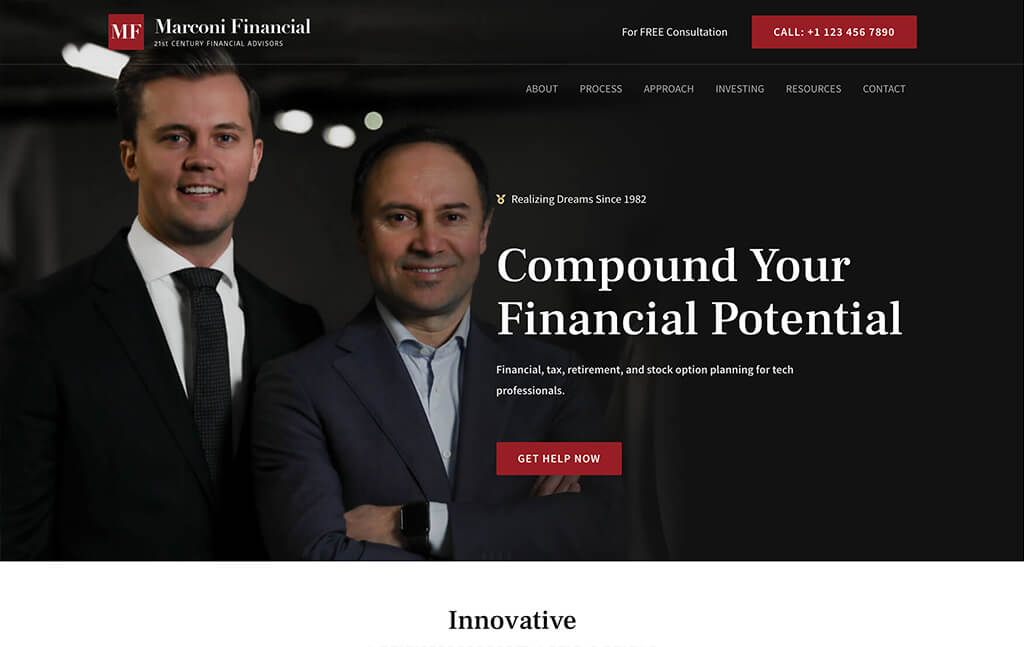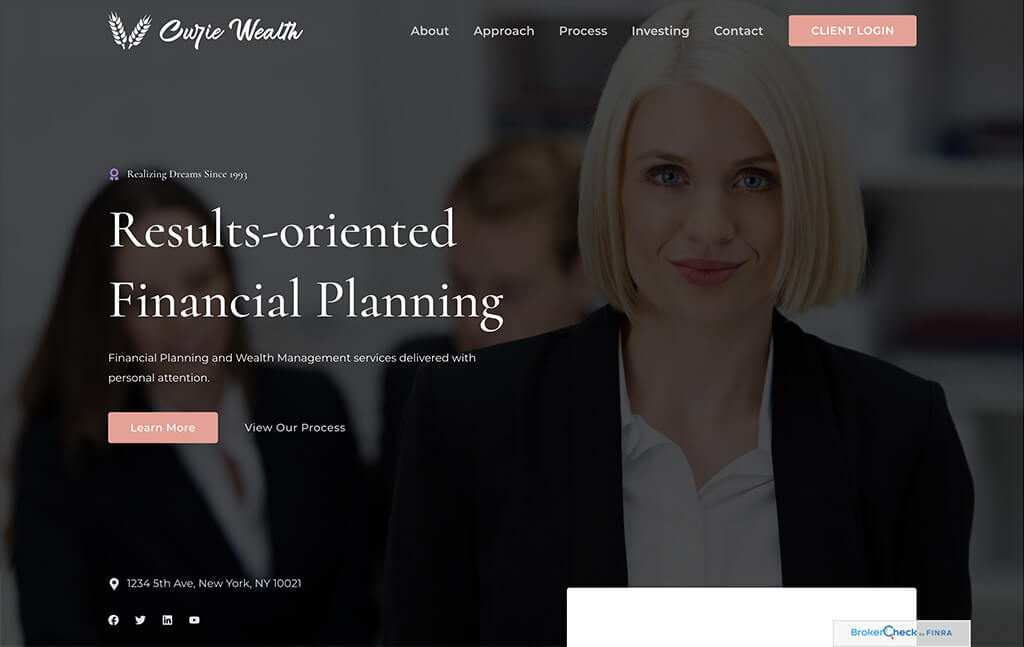 Attract the clients you want with spectacular visuals that communicate who you are and boost your messaging.
Emphasize your professionalism with well crafted design, layout and strategic calls-to-action.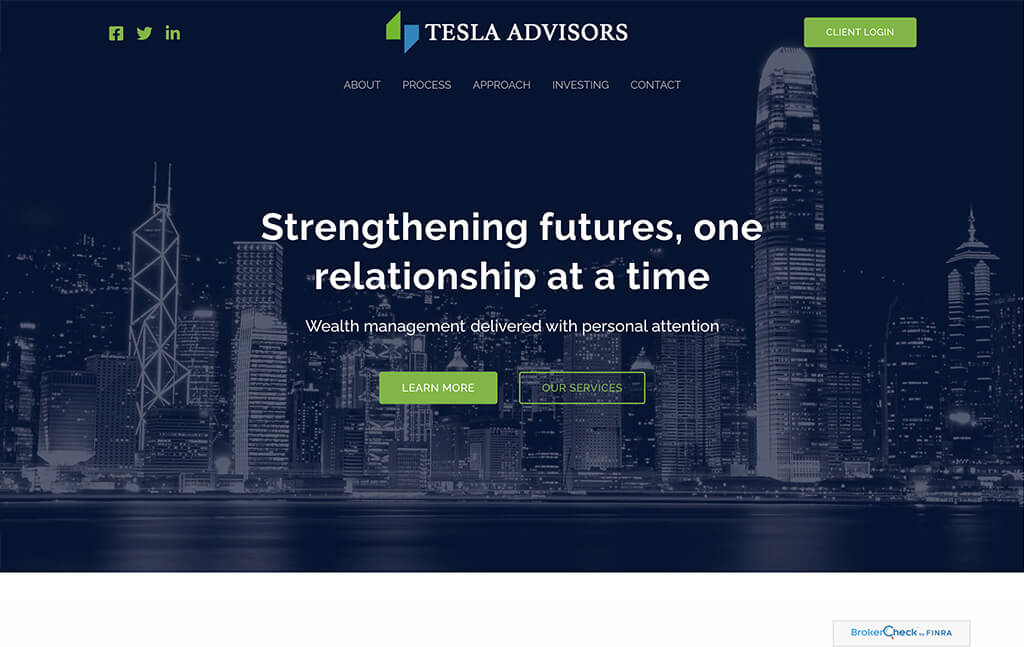 Let's make awesome things together.
Tell us about your project.